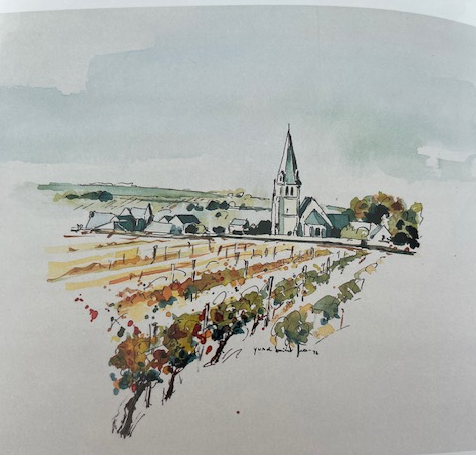 Forgotten Loire grape varieties: will Pineau d'Aunis, Romorantin, Orbois (Menu Pineau), Grolleau and Lignage return to their glory days?
Pineau d'Aunis, Romorantin, Orbois (small pineau), Grolleau and Lignage are varieties that are less and less cultivated and therefore considered forgotten. The last lineage was not very productive and gradually disappeared.
The reasons are to be found in the difficult maintenance of the vines.
"These grape varieties are often difficult to maintain, and the grapes, which had their heyday in previous centuries, are now abandoned, susceptible to disease, fragile and with low yields"explains one winegrower.
According to experts, these varieties could make a comeback as a means of adapting to climate change.
"They come later in the season, so are less exposed to the effects of summer heatwaves," explains Anne and Pierre-André Déplaude.
Varieties that have already disappeared will be replanted in the Loire Valley.
Lignage, one of the oldest grape varieties dating back to the 15th century, is to be replanted at Clos du Tue-Boeuf, in Les Montils (Loir-et-Cher).
If all goes according to plan, the first "micro-vintage" will be ready to drink "within four to five years", says Mr Bonhomme, in 2022.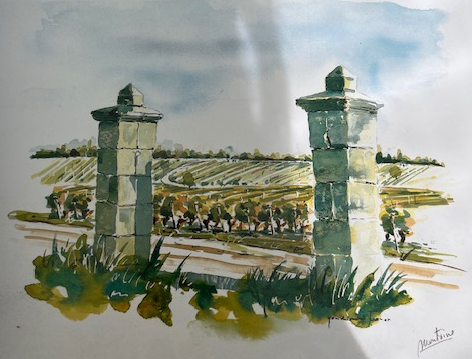 Pineau d'Aunis, known as Chenin Noir, is a light wine, more pink than red in colour. This is a very fruity wine, with aromas of raspberry and distinctive peppery notes. Pineau d'Aunis is still grown today in the Coteaux du Vendômois appellation.
Romorantin near Château Chambord, in the time of François 1st, the grape variety surrounds the walls of the castle designed by Leonardo da Vinci. Replaced by Sauvignon after many years, it is now back in the Cour-Cheverny appellation.
The vine, known for its heart shape, produces a crop of white grapes, from which dry white wines with aromas of white fruit and honey are then made.
Pineau Menu is a grape variety that has long been grown in the Loir-et-Cher region, but which has been grubbed up a lot, often replaced by Sauvignon Blanc. This is a fine, dry, mineral wine with iodine and floral notes that goes well with shellfish and crustaceans.
Black Grolleau, originally from the Loire Valley, is often called Pineau de Saumur or Grolleau de Tours. Belongs to the light wines with a low alcohol content, giving a fruity and original taste, with sweet notes of raspberry and strawberry. Azay-le-Rideau rosé wines include Anjou rosé, Touraine primeur and saumur, AOC rosés such as sparkling Loire rosé and red wines blended with cabernet franc.